How much would you like to pay?
How much would you like to pay?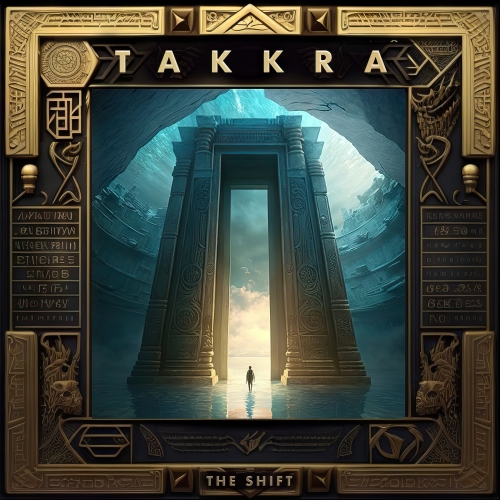 The Shift
'The Shift' is a mind-bending single by Takkra, that takes you on a journey through the outer reaches of your consciousness. With a pulsating beat and ethereal vocals, this track captures the feeling of an out-of-body experience, where your existence dissolves into tiny geometries and you meet a higher version of yourself in a pure state of bliss.

As you listen to 'The Shift' you'll be transported to a place where time and space are irrelevant, and your consciousness expands beyond your physical body. The lyrics paint a vivid picture of this experience, describing the feeling of being weightless and free, and encountering the divine within yourself.

With its intricate melodies and hypnotic rhythms, 'The Shift' is a musical journey that will leave you feeling uplifted and transformed. Whether you're a fan of electronic music or simply love exploring new sonic territories, this single is a must-listen for anyone seeking to expand their consciousness and tap into the infinite possibilities of the universe.
The Shift (Original Mix)
Takkra
Update Required
To play the media you will need to either update your browser to a recent version or update your
Flash plugin
.